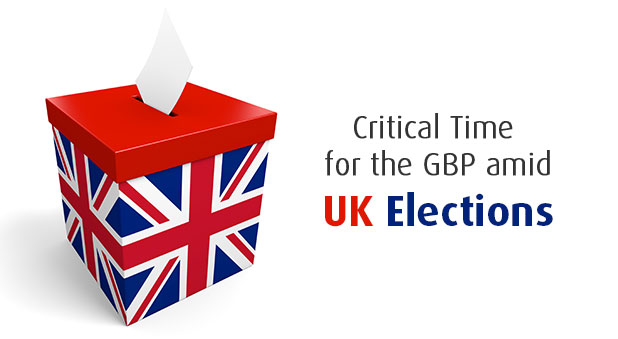 The UK General Election is scheduled to take place this Thursday 7th May with final results expected to be known by Friday morning. This is one of the most significant elections in British history. The win looks to be between the two main parties Labour and the Conservatives meaning another coalition could be on the horizon.
The Liberal Democrats, UKIP and the Greens have also gained further popularity since 2010 and it is the first time in history that the top five parties have 5% or more of the vote.*
How will this affect the Forex market?
There is uncertainty surrounding the financial markets which could be due to the results being difficult to predict. Historical data suggests that the two months following the elections will see a weak market for the GBP as the pound has dropped following every election since 1987, with 2010 being the only exception. So regardless of the outcome, you need to be prepared! 
How can you protect yourself in time of uncertainty?
Place stop-loss and take-profit orders to protect against losses
Make sure you monitor your open positions carefully
Before entering a trade decide what you will do for each possible market scenario before it happens
If you are new to Forex follow the markets from your Demo Platform
Ensure your account is adequately funded to cover your open positions
As the general election is drawing closer why not request a call back today for further information, speak to us via live chat or call us on +44 207 634 9770.