Fundamental
The central bank's June meeting exceeded economists' expectations when the Frankfurt-based institution topped its Pandemic Emergency Purchase Program (PEPP) with 600 billion euros, to a total of 1.35 trillion euros. Moreover, the bond-buying program has fewer constraints than the previous one as purchases of any asset will be conducted flexibly and that allows for fluctuations in the distribution of purchase flows over time, across asset classes, and among jurisdictions.
Market sentiment about interest rates will remain unchanged and further accommodation is unnecessary as recent inflation figures have held up above 0%. Furthermore, Christine Lagarde, President of the European Central Bank told Financial Times "we have done so much that we have quite a bit of time to assess incoming data carefully".
The spot light won't be on today's ECB press conference as the EU leaders will hold their first face-to-face summit on July 17-18 in Brussels to discuss the recovery plan to respond to the COVID-19 crisis and a new long-term EU budget 2021-2027.
Technical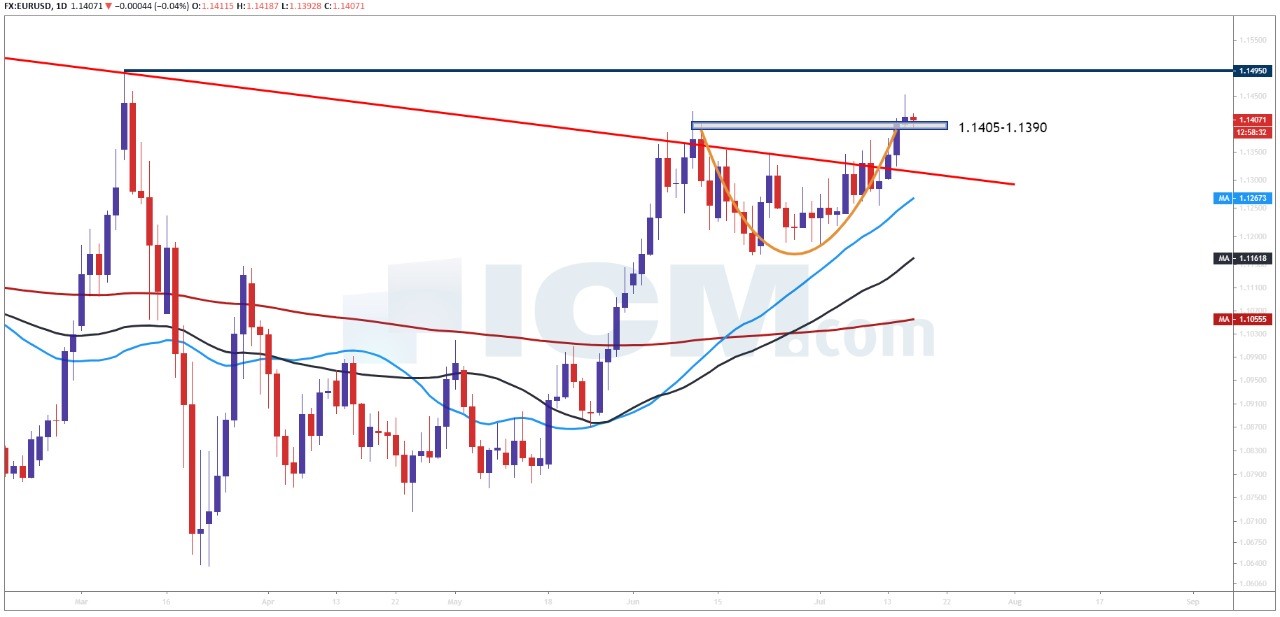 EUR/USD still holding above 1.1390-1.1405 level
Unexpected monetary policy adjustments could add volatility to the pair
Major Economic Events
| GMT | Country | Event | Expectation | Previous |
| --- | --- | --- | --- | --- |
| 11:45 | EZ | ECB Interest Rate Decision (Jul) | 0.00% | 0.00% |
| 12:30 | EZ | ECB Press Conference | - | - |
Disclaimer
The prices and news mentioned in this outlook are absolutely no guarantee of future market performance and do not represent the view of ICM.COM. Financial markets can move in either direction causing profits to be made or complete losses to be incurred by the trader. Each trader must decide for themselves what their risk appetite is and ensure that correct risk management procedures are in place before placing any trades.