On May 15th, 2020, the Democrats proposed another round of Covid-19 stimulus worth $3 trillion named HEROES Act making it through the House of Representatives only to be refused in the upper house with Republicans claiming the federal funding is too large. After two long months, the Republicans proposed a new stimulus package worth $1 trillion on July 27th, calling it the HEALS Act. Nothing is unusual for the bipartisan to disagree, even though without a single doubt, the first stimulus package in March worth $2.2 trillion (CARES Act) was agreed and signed in a blink of an eye. Unfortunately, the proposed $600 weekly unemployment benefits ended a few days back on July 31st, with no replacement or extension in place, leaving unemployed Americans in distress. To stress on the matter, the Senate is due for a recess from August 8th till September 8th, forcing the bill to be passed into law before the break is highly uncertain, exposing those jobless workers for further financial distress. Could the Senate delay recess to forge this deal as it did in March when debating for the CARES Act?
The Democrats have rejected the HEALS Act, stating that the proposal falls very short of the challenge that Americans face to defeat the virus with many individuals who received a $1200 stimulus check is long spent, while unemployment remains exceedingly high. Hence, the Democrats will push as hard as possible to get close to their HEROES ACT, while the Republicans trying not to balloon the budget for the legislation, putting limits on any expansion such as exluding anyone without a social security , meaning the 15 million immigrant families would miss out.
To understand the Republican's point of view, comparing the first stimulus package to other countries' entire year output would be (as shown) -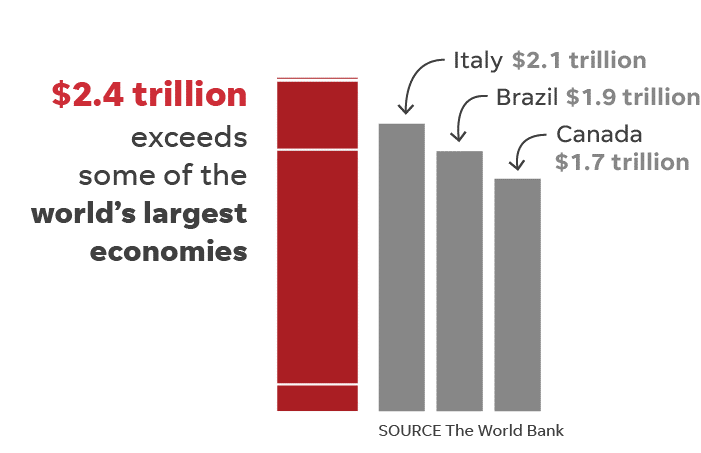 Furthermore, the total percentage debt to Gross Domestic Product would put the US close to World War II level (as shown) –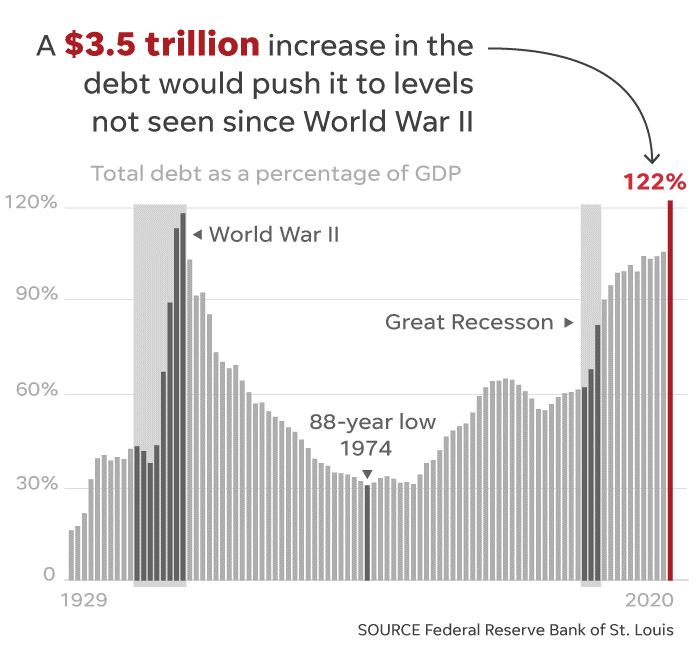 In conclusion, will the American people be able to survive with no additional benefits while the bipartisan finish up this political feud?
Disclaimer
The prices and news mentioned in this outlook are absolutely no guarantee of future market performance and do not represent the view of ICM.COM. Financial markets can move in either direction causing profits to be made or complete losses to be incurred by the trader. Each trader must decide for themselves what their risk appetite is and ensure that correct risk management procedures are in place before placing any trades.