The European Central Bank concluded its monetary policy meeting by leaving monetary policy unchanged as widely expected. In her presser, following the decision, the European Central Bank President Christine Lagarde stated that the bank is not targeting any FX rate, which drove the euro higher against counterparts, where EURUSD posted a one-week high of $1.1917. However, she highlighted several times that the ECB's mandate is price stability, and they will monitor the euro carefully, which weighed on the euro and pushed it to give back its gains following the presser. Also, Lagarde added that it is very likely to use the "Full" PEPP envelope, signaling more asset purchases to curb the drop in inflation instead of lowering policy rates further.
During the past week, the ECB's Chief Economist Philip Lane commented on the euro's strength against the dollar, triggering a significant selling round. Earlier today, he commented on the same matter, hinting to the risk of the euro's appreciation on inflation, and affirming that there is no room for complacency on inflation.
Also, the Governor of the Bank of France, Francois Villeroy, joined Lane in pointing to the impact of a strong euro on inflation. Will the governing council wait for further fresh upside rally to take measures, and rely on verbal intervention to ease the euro's momentum?
From a technical perspective, on the bigger picture, the EURUSD remains stuck in a 300-pip range, awaiting further clarity. The 100-hour exponential moving average and 200-hour exponential moving average are almost coinciding due to the recent consolidation. Bulls would favor a push above the $1.19 handle again, while bears are looking for a break below the $1.1700-50 support area.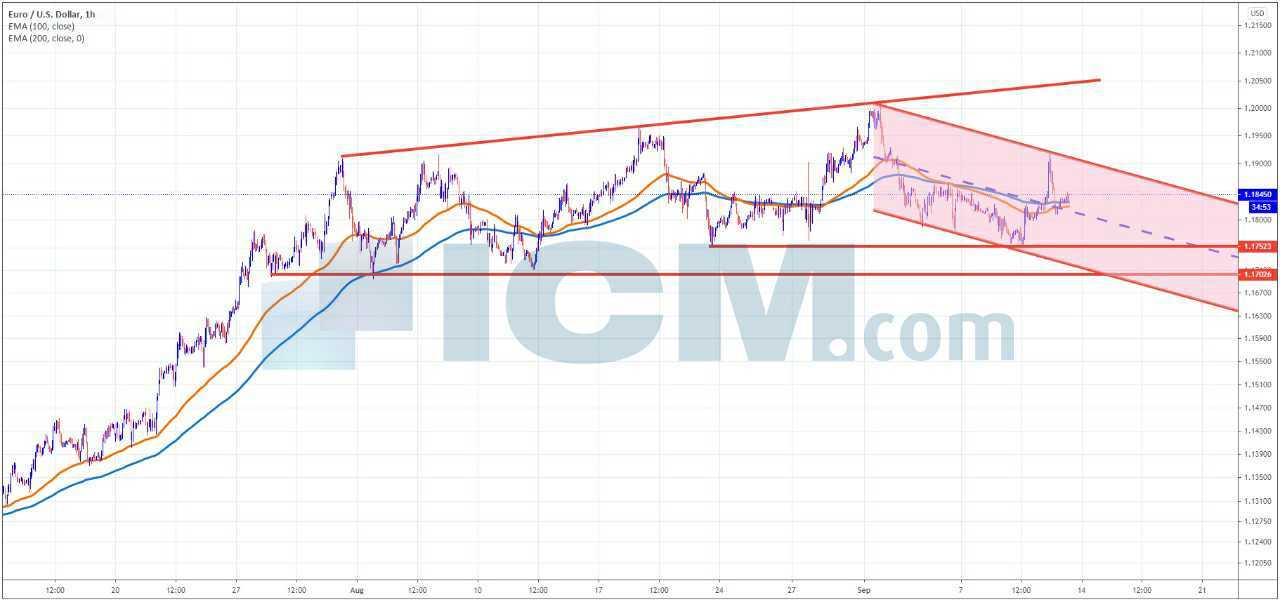 Disclaimer
The prices and news mentioned in this outlook are absolutely no guarantee of future market performance and do not represent the view of ICM.COM. Financial markets can move in either direction causing profits to be made or complete losses to be incurred by the trader. Each trader must decide for themselves what their risk appetite is and ensure that correct risk management procedures are in place before placing any trades.